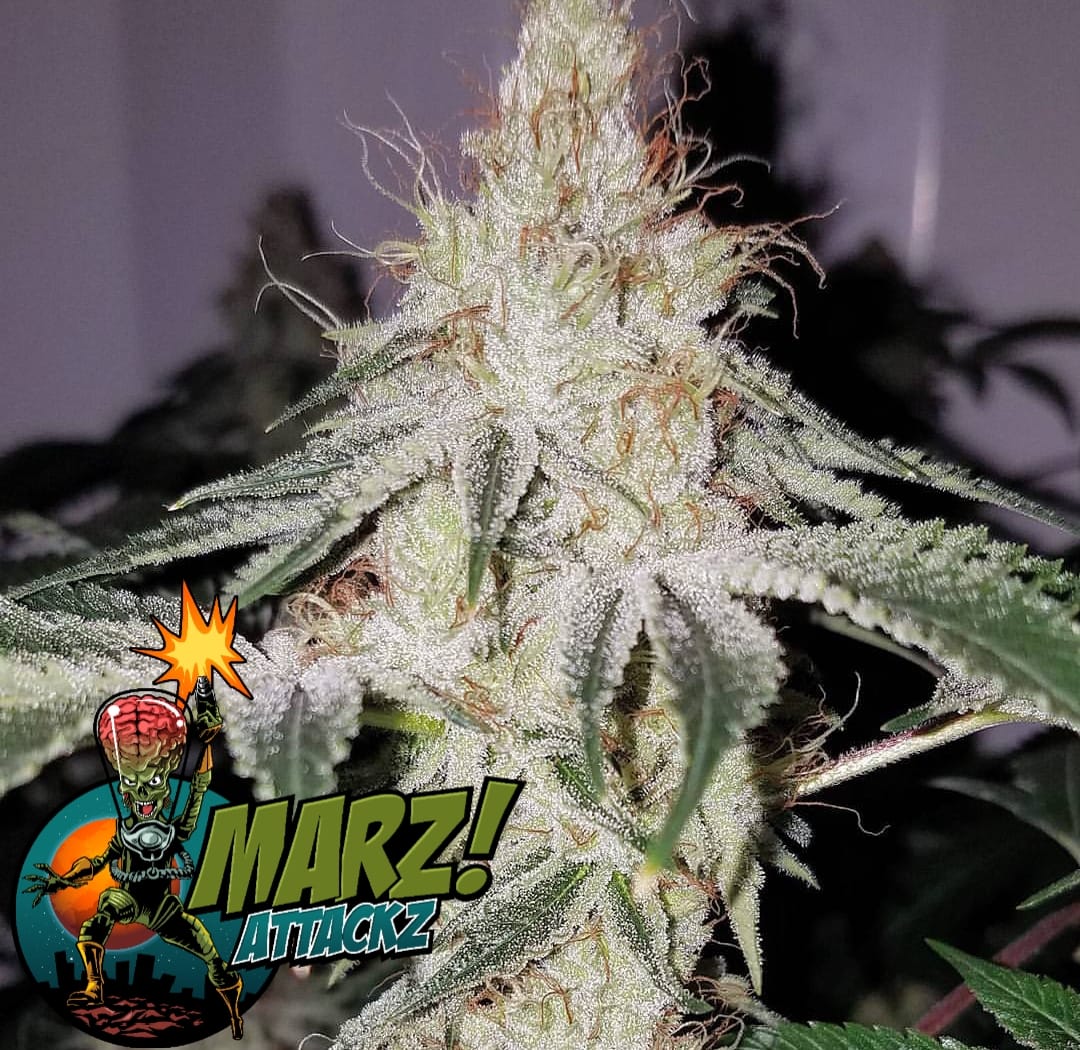 It's come to take Over the World. It will Start with Alaska.
Citrus Berry X Tangie
StarFruit Kush is a KushTopia Genetic, We bred our Citrus Berry mother with a Tangie male and after doing some phenotype hunting we were able to acquire this Amazing Genetic. We will continue to work on development of it and the many others we have in stock. Sativa Hybrid, citrus smells, energetic high.
THC 19-20%+
Citrus Berry X Sex Panther
Black Taffy is a Cross of Citrus Berry and Our Sex Panther Male. We have an extensive library of strains from our Citrus Berry Mother, including StarFruit Kush (Citrus Berry X Tangie), Brickleberry Cookies Kush (Citrus Berry X Cookies and Cream), and Black Taffy (Citrus Berry X Sex Panther). No test results on this one yet, check back soon for updates on our strain list.
Black Mamba (Exotic) X Veneno (Eva)
The Snakes are alive in this one. When you smoke this you'll be ready to Fly.
Ice (Nirvana) X Cookies and Cream (Exotic)
Ice is a heavy sativa, mixed with a 50/50 hybrid Cookies and Cream. Ice brings the flavor of cold ice, similar to a menthol flavor (All Natural). Cookies and Cream is a multiple Hightimes Cannabis Cup Winner. This genetic will be sure to please.
Grand Daddy Purp X Grand Daddy Purp
There are lots of imitators out there today, but this propriety "Royal Indica" strain whose puffy buds are unusually dense, magnificent in their unreal color scheme, their unmistakable smell, awesome taste and unbelievable potency are what make it, straight up uniquely... the "Real Deal!
THC 18-20%+
Purple Kush x Mazar I-Sharif
From TH Seeds out of Amsterdam, One of the latest variety to join TH Seeds fleet is the devastatingly strong Dark Star. This mega Indica not only grows ridiculously dense buds, but the potency is out of this world. Dark Star is a great plant for those seeking pain relief, appetite enhancement and other worldly activities. Dark Star is a dream to grow with its high calyx to leave ratio, making it a breeze to manicure. So grab some Dark Star today and begin your countdown to the launch. THC 19-20%+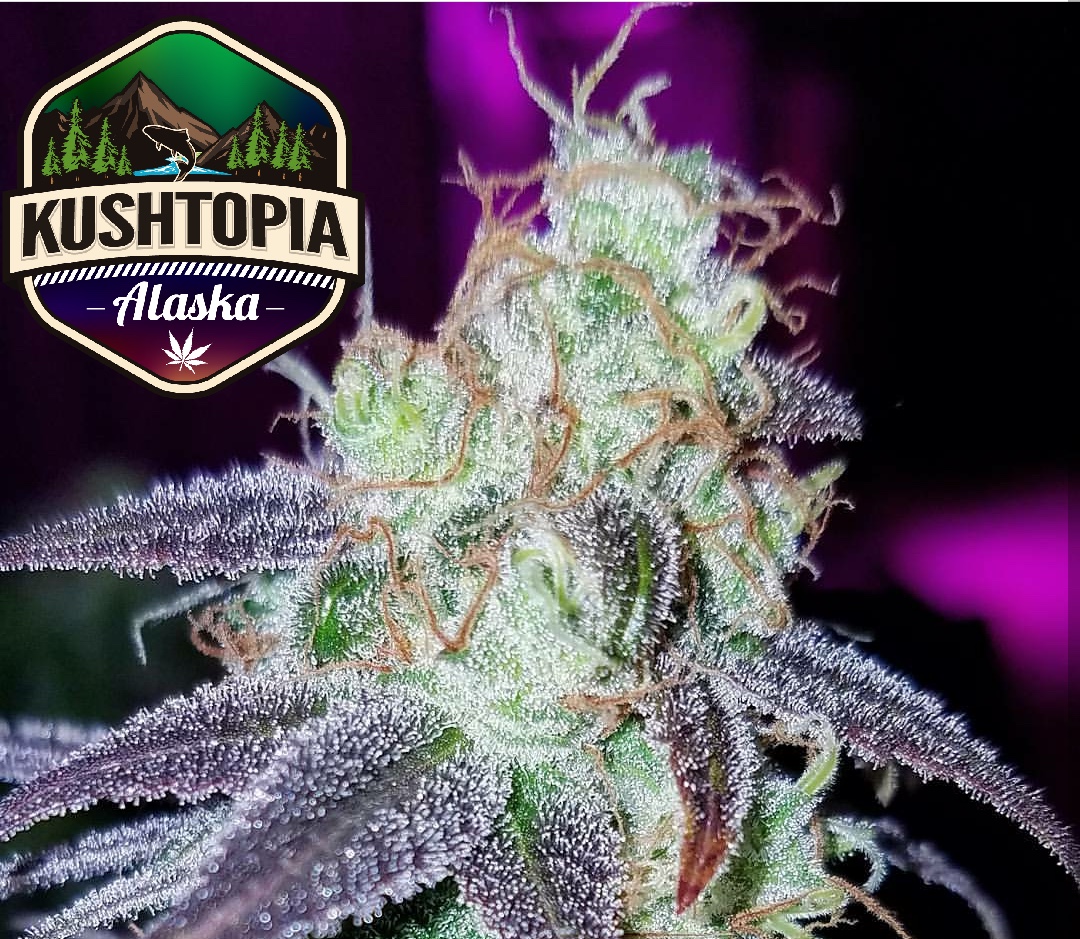 Jack's Cleaner X Querkle
The Qleanest Qleaner, Qleaner from TGA is supposed to turn purple in the right conditions and those conditions exist here at KushTopia, Alaska. Smells like your favorite Qleaner product, great sativa high that will have you coming back for more.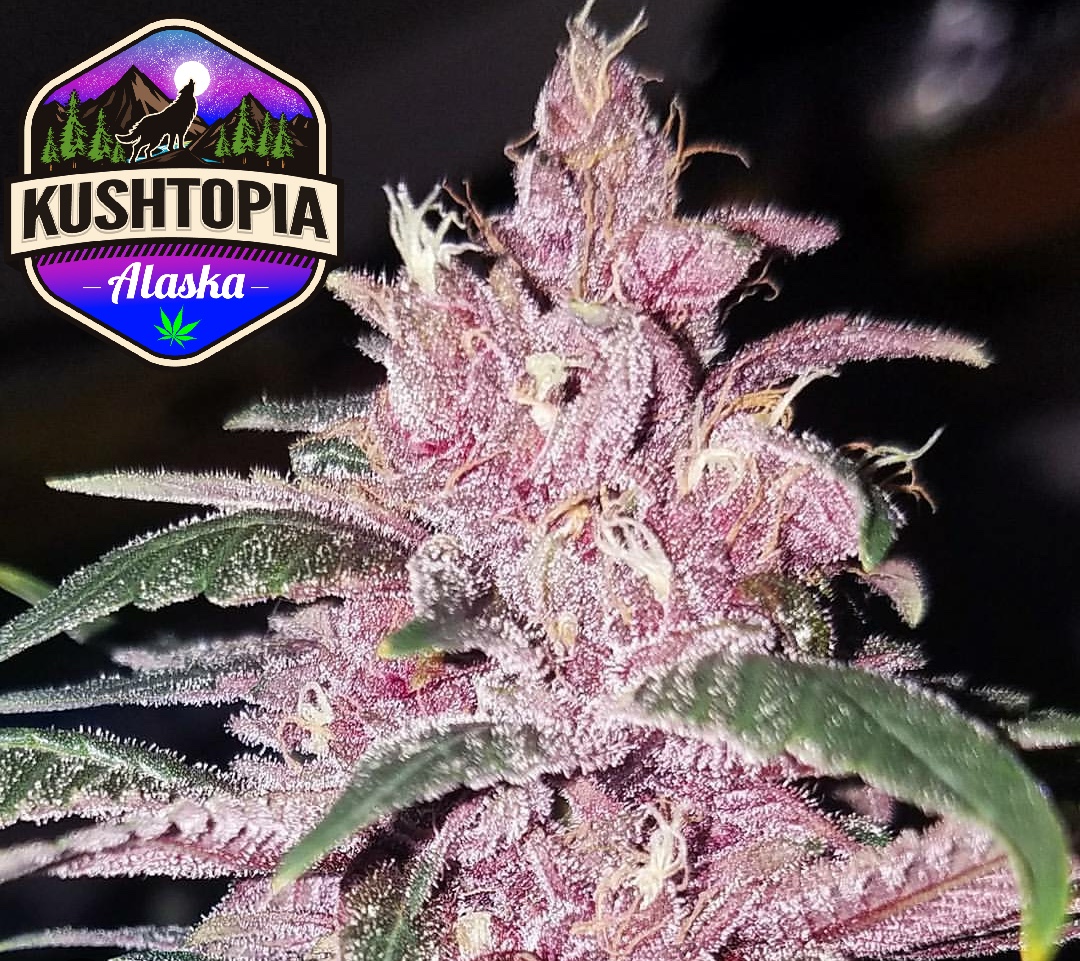 100% Indica Landrace
Pakistan Hindu Kush, the pictures speak for themselves with this one. The Pheno hunt with this strain has taken place for multiple years at KushTopia. We have crossed this plant with Cookies and Cream and Tangie creating Our Pakistan Cookies Kush and Kunar Valley Kush.
Big Bud X Skunk #1
Sticky Sweet, Gooey Goodness, Bubblegum earthy smells, tasty bud, Bag Appeal 9/10.
Brickleberry Cookies Kush, Cookies and Cream, Grape Cookies Kush, Ice Cream Cookies, LA Cookies, Lemon Cookies Kush, Mandarin Cookies, Moonshine Cookies, Pakistan Cookies Kush, Tangie Cookies, Viper Cookies, Zeus Cookies All Coming in 2018.
Photo and Growing Credit: Kyle from Alaska, Growing Lemon Cookies Kush from KushTopia
Strains In THe Vault
Alien Rift is an 'enhanced' Alien Abduction phenotype, specifically selected and back-crossed for increased hash production. You can expect pungent 'lemon and spice' flowers densely covered in trichomes.
THC 19-20%+